WHATSAPP AUTOMATION SYSTEM



Apax Engineering understand your problems and try to help you to setup automation to achieve great improvement and efficiency. We help you to focus on: Get closer to customers and sell more, improve process and save money, and manage PDPA.
Customer Success: Find more leads, close more deals, keep more customers. Ensure sales and service is personal, relevant, and up to date
Service Management: Reduce the cost and time of manual services and workflows, manage clouds well and improve business operations.  Improve the internal customer experience

Apax Engineering Whatsapp CRM Automation
★  CRM System: consolidate all the customer contact in the system for management which is ready for download in pdf or CSV format.
✓ Whatsapp Execution Automation from CRM export: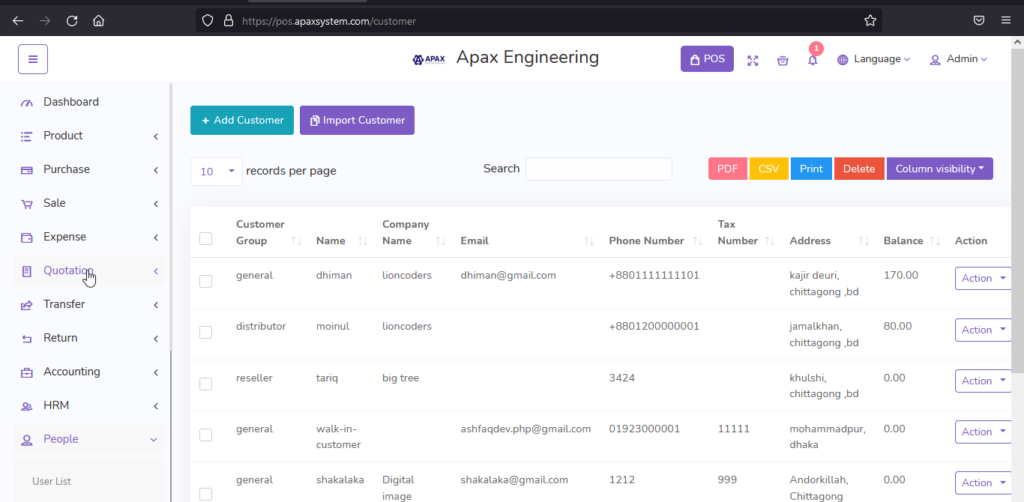 ★  Program Functions and features Interface
✓ Whatsapp Execution Automation:
★  Whatsapp Execution Automation
✓ Ongoing process:
Instead of traditional mailer or snail mail flyer, you can generate digital flyer with promotional message to send to your clients.
How is this different from creating a Whatsapp group or Broadcast?
If you create a Whatsapp group with customers, there is a high probability that customer's might exit the group as they would not like to participate in marketing groups. Also in Whatsapp groups, all members can seen each other's number. With Broadcast, only people with your number saved in phone can receive the message.
How many messages can I sent per day?
You can send unlimited number of Whatsapp messages or SMS from the software. However, we do not suggest you to send more than 2000 WhatsApp messages / day from single account. You can send unlimited SMS though. You can save multiple Whatsapp account in the software and thus increase the number of messages per day easily without getting blocked by Whatsapp.
We hear your pain and always keep ourselves update of the market. We've done the research and back the skills and tech we can bring to solve your problems. Best in market platforms + Best in market skills = Happy customers.
Purchase your Automation Program below with subscription til 2023.
Our first customer success stories are being written at customer sites now. 
We want you to success too!
Hence there will be ongoing loyalty reward with promotional renewal.
Convinced? Let's have a talk then.